Giving customers the ability to acquire exactly what they want
Edelweiss: made by you, for you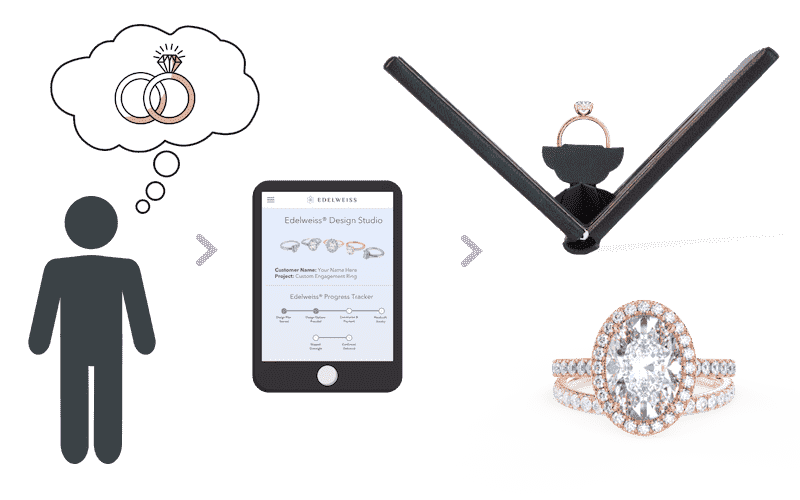 "Tell us what you're looking for and we'll sketch it out and see what you think."
- Edelweiss
✓ Unlimited design potential
✓ Ability to create a story behind the jewelry
✓ Design specialists guide your inspirations into great designs
✓ Master craftsman produce stunning jewelry by hand
The Others: Made by them, for many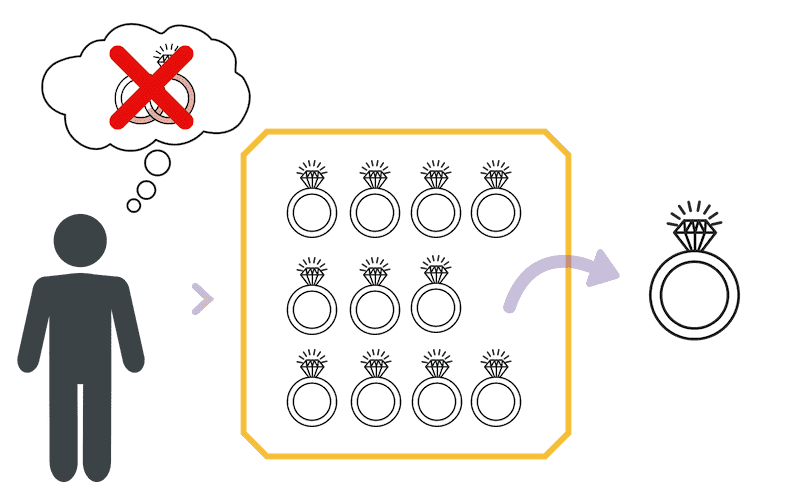 "All of these options have been carefully selected to sell to our target market."
- The Competition

X Pre-made, limited options
X Not-personal, many owners of same design
X Opaque and awkward sales experience
X Mass-produced machine-made jewelry is typical
---
✓ Tailored Classic designs: Simple is great. Let's make it perfect.
✓ Bespoke designs from the ground up: we can create anything you want.
✓ Modernized heirlooms: Build off a family's legacy
The Importance of Design Freedom
There is an emotional benefit to building something with a story. Not only will the jewelry be exceptional on its own, but it will carry a story with extra meaning that enhances the value of the jewelry now and into the future.

Our experienced craftsmen can weigh in on your design and respond to ideas and offer suggestions to make sure you get exactly what you want.

Edelweiss takes great care in modernizing heirloom gemstones and jewelry. Whether you are remaking a piece, using a loose gemstone, or making a slight tweak, Edelweiss jewelers know how to enhance the legacy of a family heirloom.