Edelweiss Jewelry Customer Stories
JEWELRY: ENGAGEMENT RING
"It felt like I was being educated and coached, rather than pressured, throughout the entire experience."
"I would recommend Edelweiss Jewelry to anyone who is looking for a superior buying experience. The fact that their prices are significantly better than anything available is just the cherry on top."
Douglas knew that Annette wanted an oval diamond mounted in rose gold, but he wanted to do something additional to personalize the ring. After a few meetings, Douglas decided to have hidden pavé diamonds mounted on the setting hidden by the outer edge of the diamond.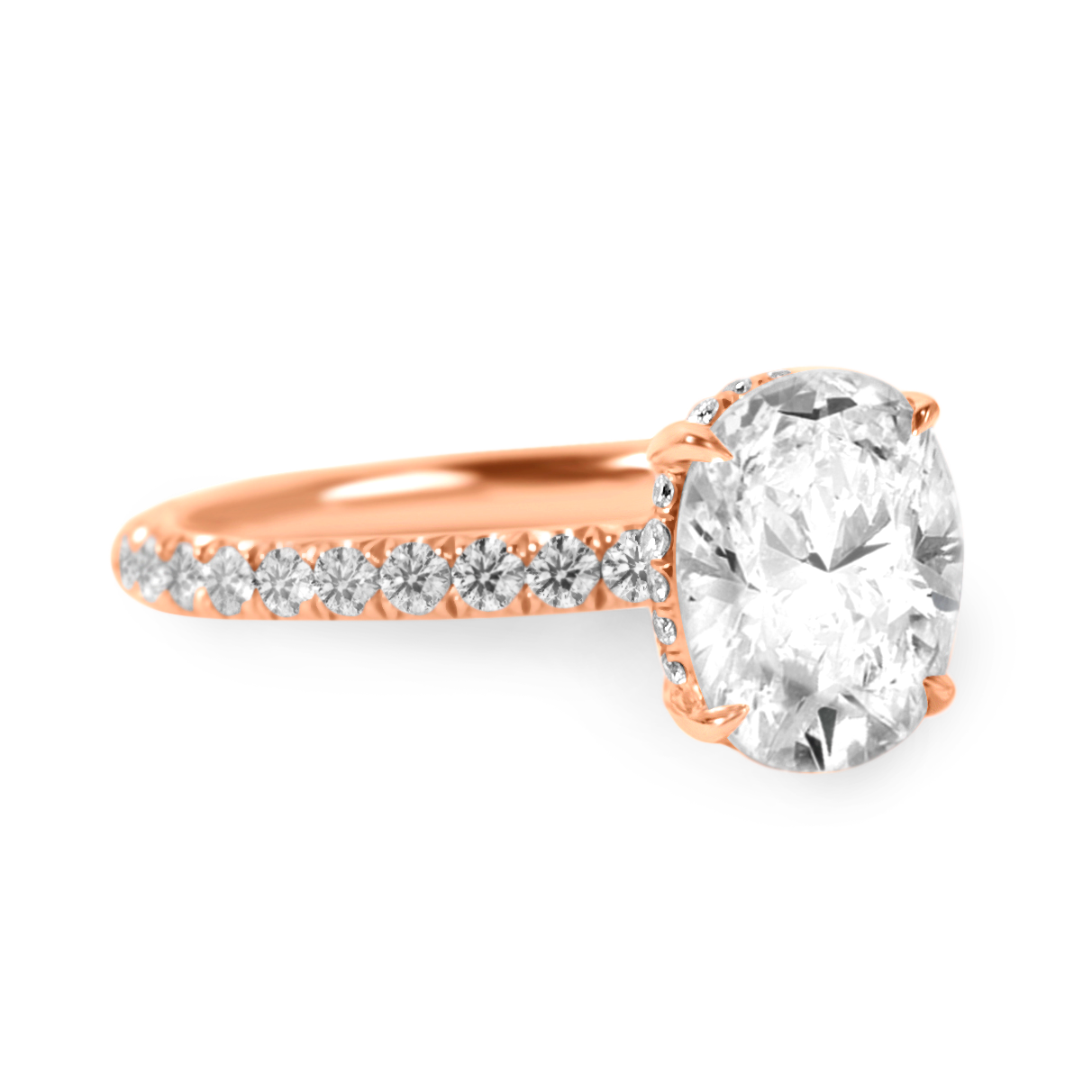 After commissioning the piece, Douglas received periodic photo updates from the jeweler's workshop and 3 weeks later a special box arrived in the mail. Douglas proposed to Annette in late 2016 and their engagement ring stands as a symbol of their love and accomplishment. The hidden pavé diamonds made an already special engagement ring a uniquely meaningful piece of personal luxury.